Italians are unique. And whether it be Italian food, cars, or fashion, people around the world can't help but try and imitate Italians. And who could blame them? Italy is amazing and being born and raised there is something many tend to envy. 
But how can you tell if someone is a true-blue (or better yet, true green-white-red) born and raised Italian?
Check out these signs that will prove you were born and raised in Italy!
Other popular articles about Italy:
5 Weird Italian Traditions You Need To Experience
An American Moving to Italy: First Impressions
15 Funny Italian Expressions You Absolutely Have To Learn
6 Things That Will Annoy You About Your Future Italian Husband
Living in Italy: Why You Should Learn Italian in Rome
1. Nutella is life
You've already had breakfast. You find some Nutella stashed away in the deep recesses of your kitchen cabinet. So, you have second breakfast. Yeah, you might be Italian.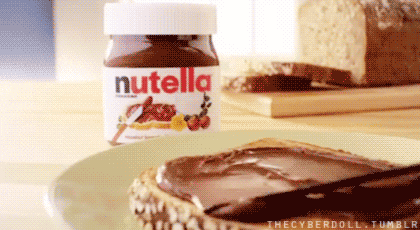 2. Pasta has to be al dente
What's the point of having pasta if you're going to cook it into oblivion? Al dente or bust.
3. You're picky about your coffee
If it's not Lavazza, it's not nothing.
4. You're deeply proud of Italian cars
FIAT is king, and you know that Alpha Romeo is like the BMW of Italy. And that's not even to mention Ferrari, Lamborghini, and Maserati. You're welcome, world.
5. Your mom's lasagna is better
Other moms just don't make it the right way.
6. You know that the mountains are the best part of Italy
Good food. Skiing and snowboarding. Gorgeous vistas. Yeah, the mountains are amazing.
7. But the sea is incredible too
There's nothing better than hanging out in Sardinia, Lampedusa, or Sicily in the summer!
8. Roman ruins don't impress you
"When I see Roman ruins around the world, I'm just like, meh.." – My husband
9. You had to choose what type of high school to attend
Whether it was liceo, technical school, or professional school, you likely had to make a big choice that impacted your future pretty early on. And in liceo, you had the added pressure of having to choose between an artistic, linguistic, or scientific school. So many choices!
10. You can't help but like name brands
When you're from a country famous for Dolce and Gabbana, Versace, Prada, and so many other powerhouse brands, you can't help but enjoy them.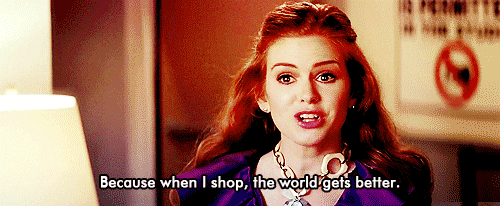 11. You're deeply passionate about your football team
Football is a religion here, after all. No matter if your team is Juve, Milan, Rome, or any one of Italy's most legendary clubs, you'll never miss a game.
12. You like a good Aperol Spritz
Headed out for an apericena? Uno spritz is the drink of choice.
13. You might complain sometimes
Bad food? Grumble. Inconveniences? Grumble. Plumber is late? Grumble. In Italy, some might say complaining is something of a national sport. But it's all good! Italians just have another level of critical response. It's best to be honest!
14. You feel like Italy is really made up of lots of smaller countries
For how culturally diverse Italy is, you sometimes feel like you live in a country made up of lots of little countries. I mean, just look at the differences between, say, Aosta and Sicily. Are they really in the same country?!
15. You're a pro at making small talk
When you walk through your town or city, you're always ready to talk to people that you don't know. Whether it's the butcher, the baker, or the lady in the supermarket, making small talk is just polite here. And it makes the day so much more interesting!
Yeah, Italians are one-of-a-kind. Just like their gorgeous country!
And these are just to start.
How do you know you were born and raised in Italy? Let us know!
Don't forget to follow us on Instagram and use #spotyourlife so we can find your Italian adventures!